News Den, previously called 'University News,' is a mock up of Rochester Institute Technology's news. The new title, 'News Den,' pays homage to RIT's mascot, Ritchie the Tiger. This project is a redesign of the previous web page design of 'University News.'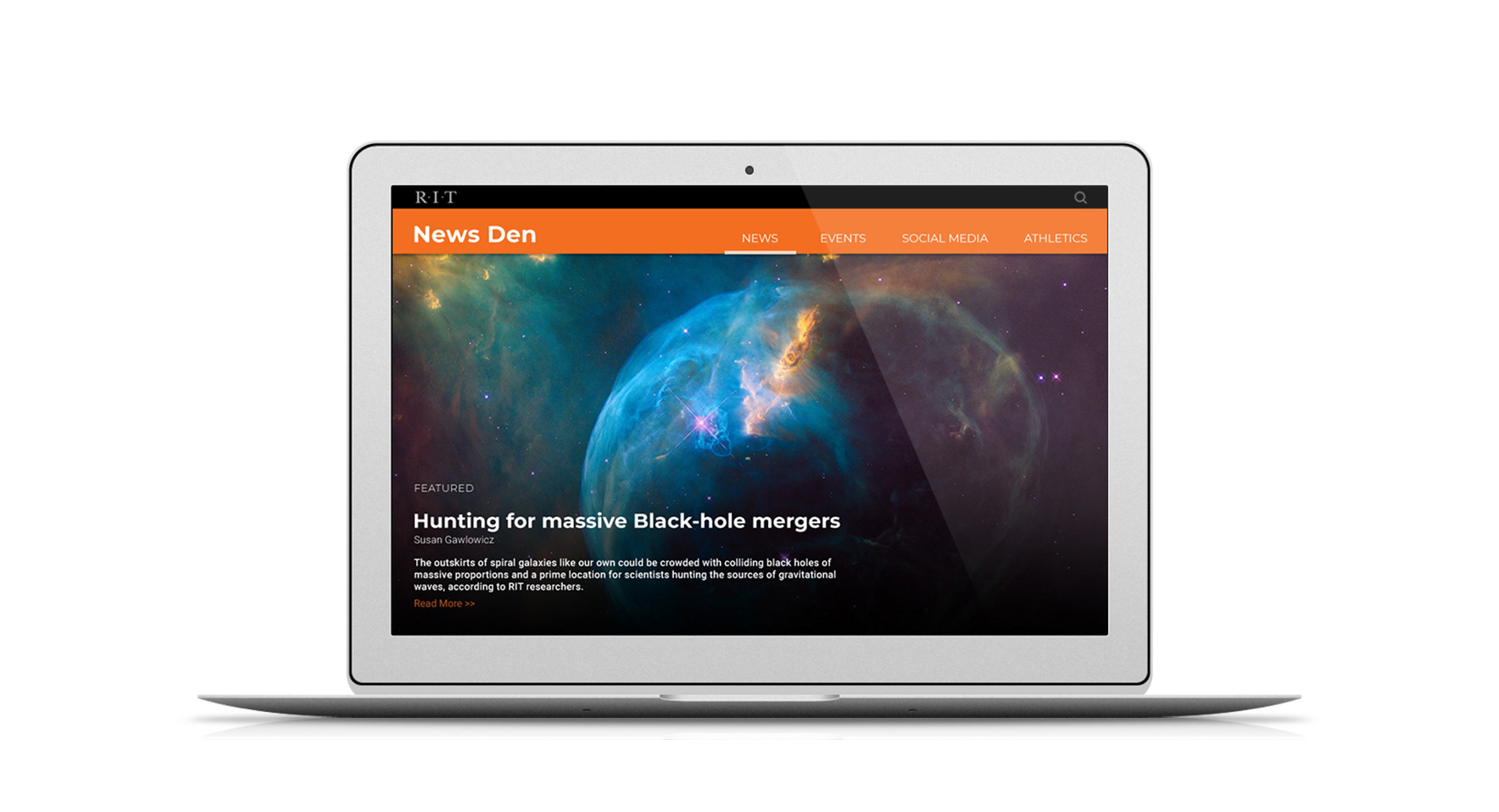 The changes were based on weaknesses I noted from the website's original design. The left below is the actual design and the design on the right is my proposal. Here are some notes I made of the original design: 
- Lost opportunity with use of white space; a lot of unnecessary white space on right side
- Identify content hierarchy to designate font size, emphasis, and content order
- Introduce more content; this will make it look more believable
- Be more mindful of spacing between content; this will improve grouping



Before I landed on my final design, I went through a rough composite as shared below. The vertical flow was disrupted by the sudden horizontal scroll as seen in the 'Upcoming Events' section. Overall, the design felt unfinished; it needed something more; the contents kind of looked like they were floating and it needed more visual elements to keep them contained.
Below on the left is my rough composite and the right is the final version. I added more content so that it resembles more like a news website, and now it offers more value to readers.